Originally posted by jaradcel.
As promised, some pics of the party at kryzt's + taopok session for -V- Co.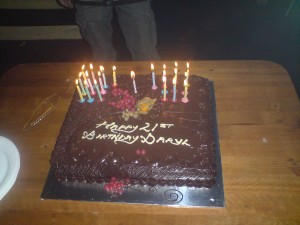 First off, happy bday Kryzt. Your ah lian char bors never talk to bearz lor. =(
Neth holding on after getting smacked the second time (I think this is the second time)
And because I pressed the wrong button. SEE IT AGAIN IN ALL ITS GLORY!!!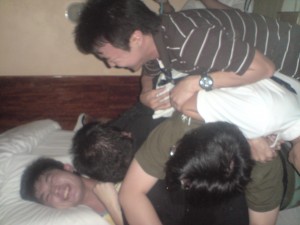 And now the photo you all waiting for, Spuddy's "song dah" face as he gets piled on.